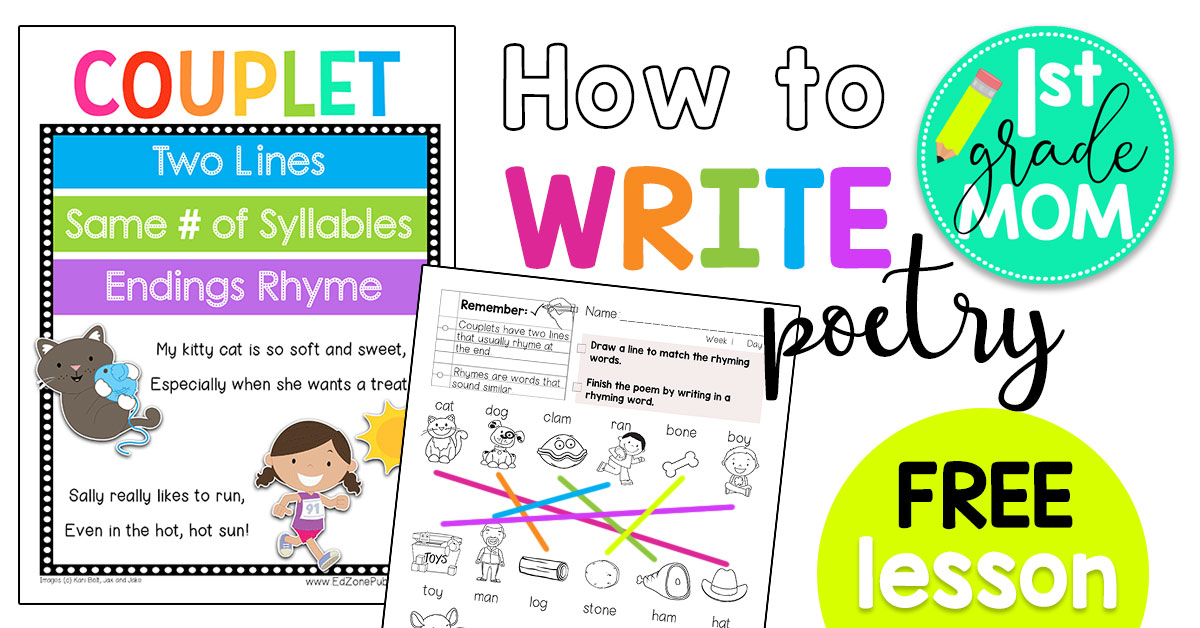 My children love to read poetry.  Shel Silverstein, of course, is the favorite poet around here, and I'm hardly surprised as he was my favorite when I was a kiddo too.  If you haven't yet read his titles to your little ones, they are definitely something you need on your bookshelf.
My kiddos enjoy writing poetry as well.  There is just something so fun, and silly about the different poems they come up.  Over the years we've kept each collection of poems in their own little keepsake booklet to revist every so often.
There are many different kinds of poems, but generally I teach my kiddos to write a couplet first.  A couplet is a two-line poem.  Each line must have the same number of syllables and the endings should rhyme.
Below you'll find a free colorful chart that provides rules and examples for writing a couplet.  There is also a warm up exercise to help children get their poetry pencils moving!
Couplet Poem Chart
A colorful chart detailing the rules of a couplet poem. Silly examples are provided below for children to read. Use this chart along with our rhyming warm up sheet below before having your students write their own couplet.
Couplet Worksheet
This is a simple worksheet for students learning to write a couplet. Students match up the rhyming words, then complete the fill-in-the-blank poem with rhyming words.