Learning to read is a major milestone in your child's education.  Teaching your child to read shouldn't be a daunting task. Thats why we've created our R.E.A.D. Curriculum Notebooks.
Ready, Eager, Able and Determined to READ!  This 36-week curriculum provides you with everything you need to teach your child to read. Structured over a 4-day/week program you'll cover phonics, digraphs, blends, clusters, sight words, grammar, and writing. Hands-on activities keep your child engaged and learning with little to no-prep required.

R.E.A.D Curriculum Notebook Grade 1: 914 pages
4 Days/Week over 36-Weeks
Initial 2-Week Review of Long Vowel Sounds
1 Vowel Team, Digraph, or Grapheme/Week
3 Sight Words/Week (2 new, 1 review)
Complete Writing, Grammar, & Poetry Program
Weekly Early Readers with controlled word lists
Weekly Nonfiction Reading & Vocabulary

Topics: Science, History, Social Studies, and Character Development

Blends, Trigraphs & Clusters cycle every 5th week (review week)
Fables & Fairy Tales Literacy Units every 5th week (review week)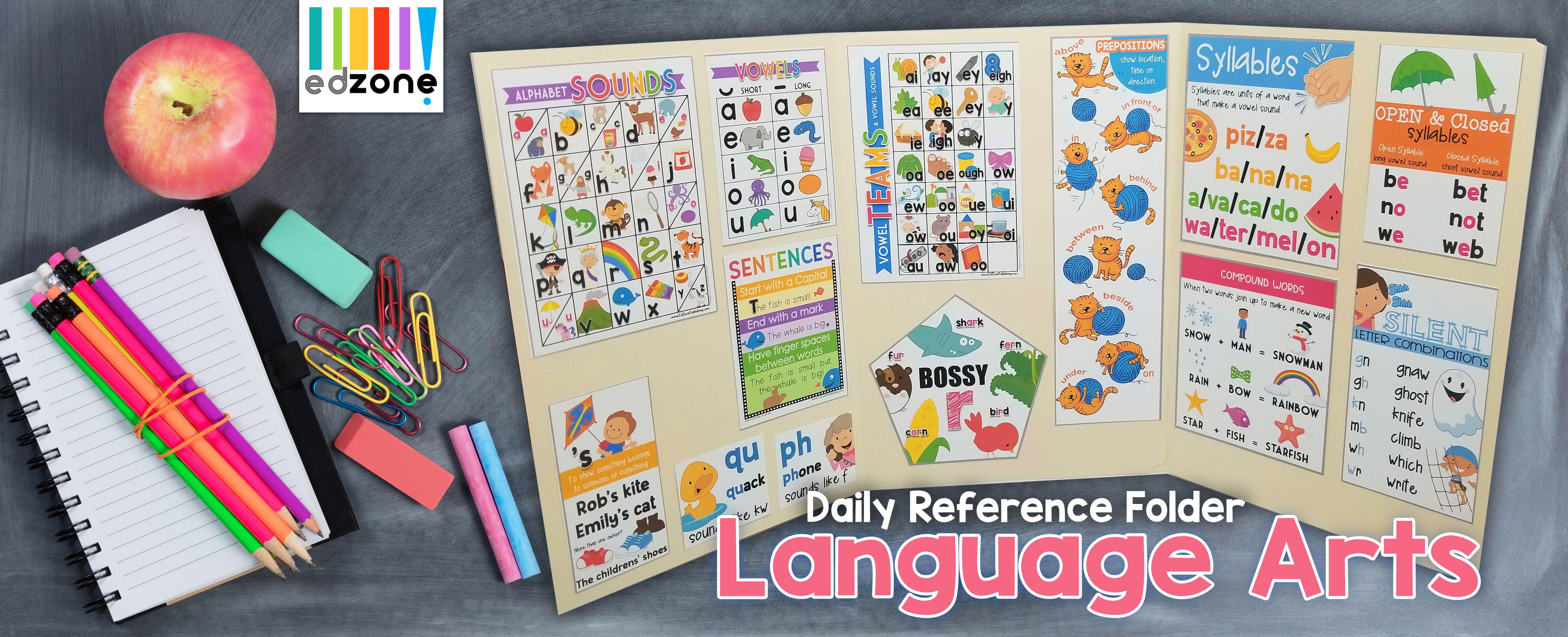 Weekly Reference Folder
This is a simple reference folder for students to use throughout the year. This should be assembled by the instructor prior to starting the program and introduced to the student on the first day. Two manila file folders are glued back to back to create a three-panel folder. This folder will contain many helpful charts and concepts for students to reference as needed for their writing and grammar exercises throughout the course.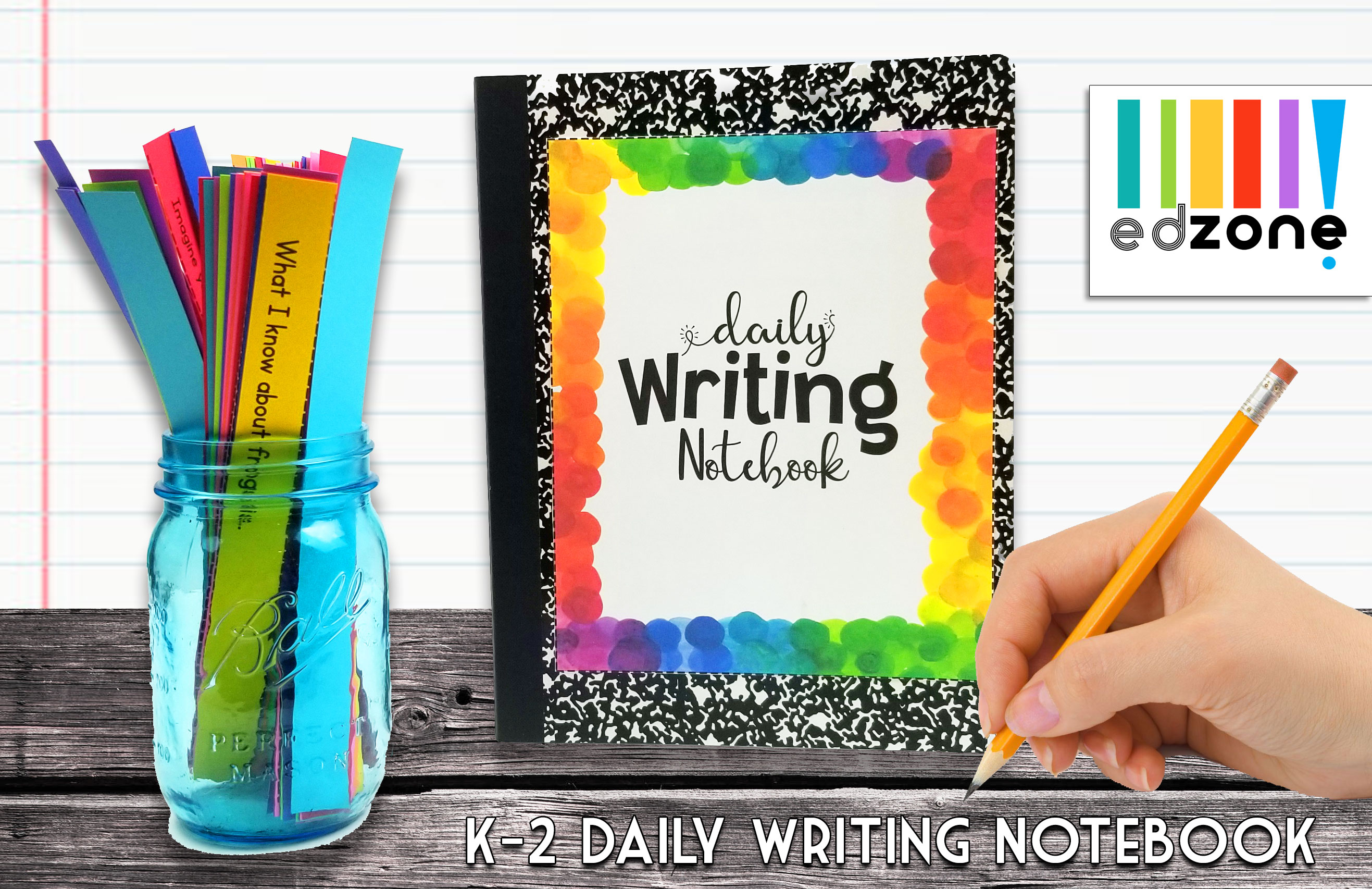 Daily Writing Notebook
An inexpensive composition or spiral notebook is needed to make the Daily Writing Notebook. Cut out and glue the pocket to the inside cover and place story strips inside. Each morning at the start of the day students choose a strip of paper that contains a story starter or a question to answer in their notebook. This is intended to be a relaxed warm-up activity to get the creativity flowing. However, it is suggested that you encourage students to answer with complete sentences to expand their response with reasons to support their answers.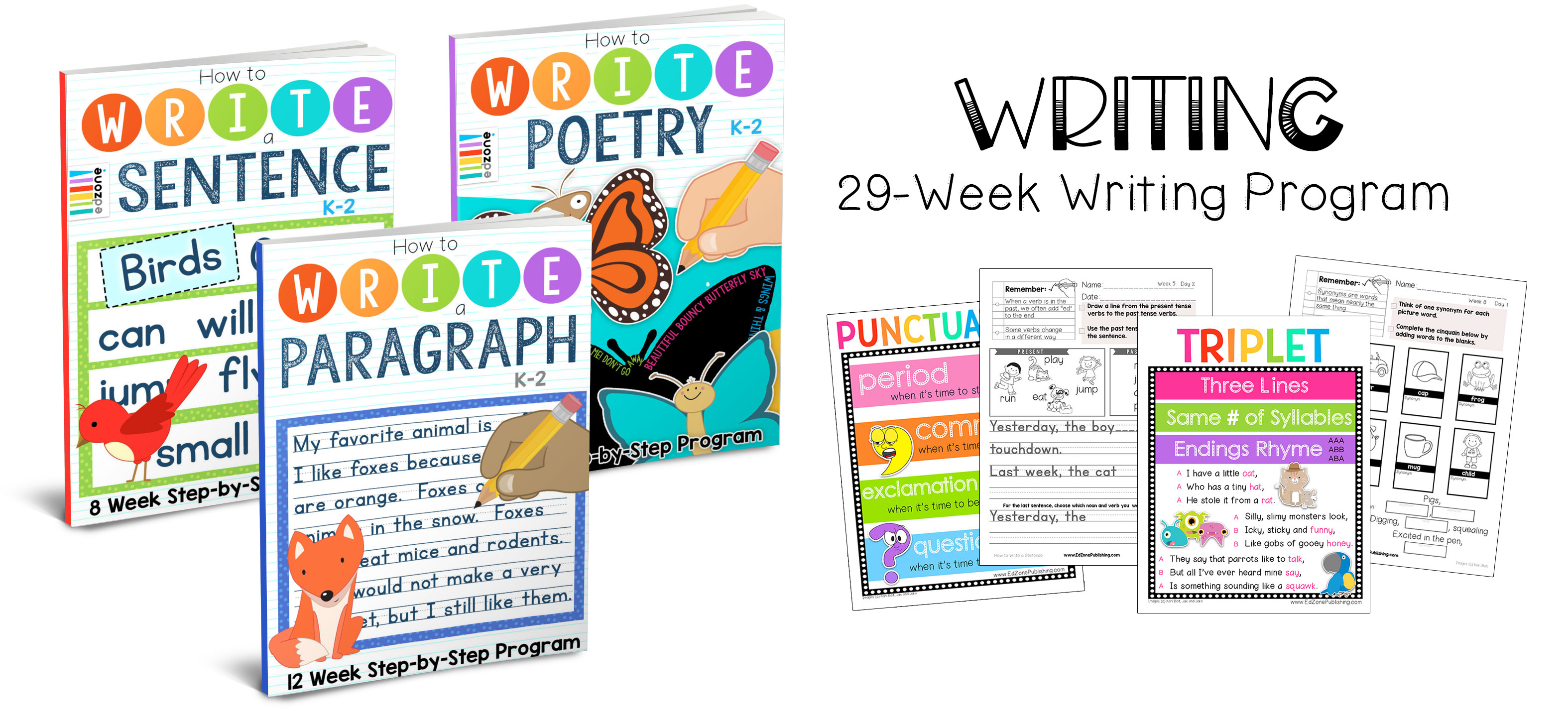 Complete 29-Week Writing Program Included
Students with little to no knowledge of writing will flourish with our step-by-step writing guides.  Three of our best-selling programs have been included within our R.E.A.D. Curriculum Notebook. 
How to Write a Sentence
How to Write a Paragraph
How to Write Poetry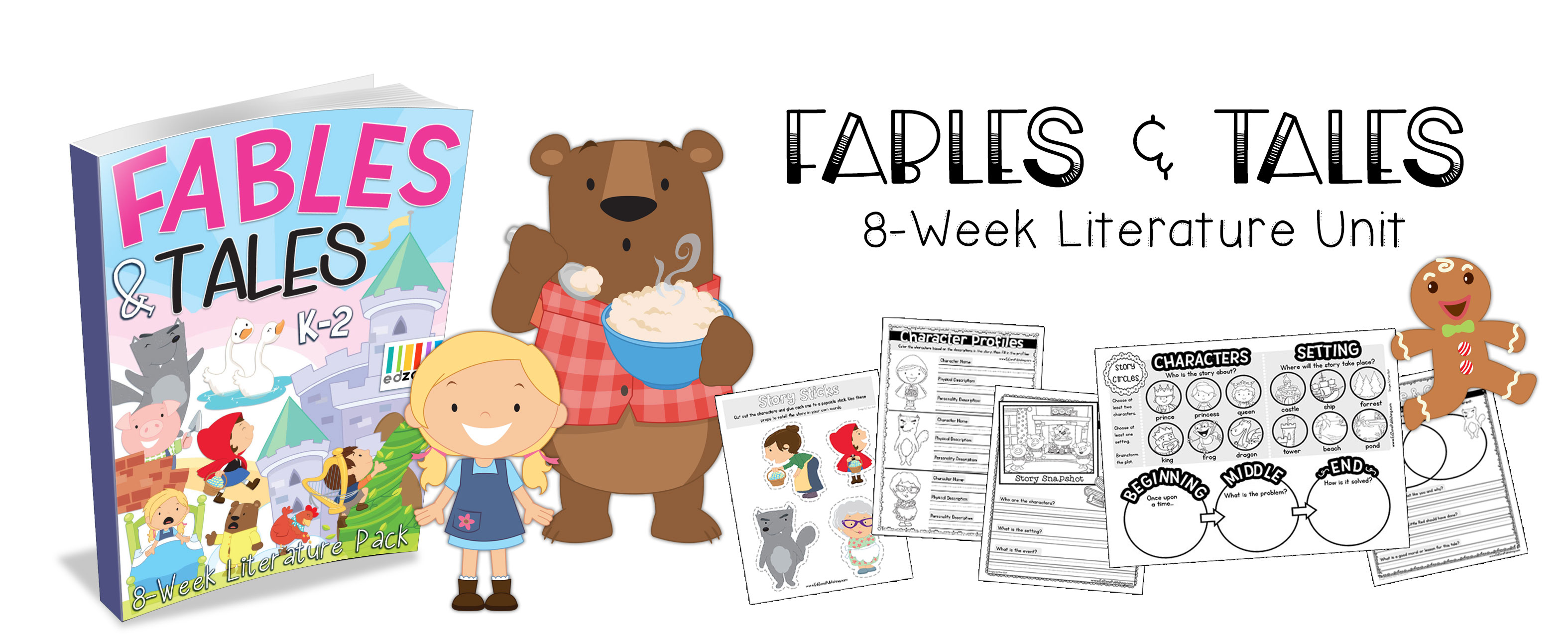 Literacy Review Weeks
Every five weeks is scheduled as a review week. Students will play games that cover sight words from the previous four weeks.  This is also a great opportunity to replay any of the vowel team games as needed for individual students.
In addition to review, new blends, digraphs or trigraph clusters will be introduced.  Students are not expected to be able to spell or read words with these blends. Instead, the focus is on understanding the individual beginning or ending sound associated with each word. 
Review weeks also include a new Fairy Tale literacy unit.  This includes a special 15-page early reader for students to read throughout the week.  There are two daily literacy worksheets or activities to correspond with the weekly fable. 
Included Titles:
• The Ugly Duckling 
• Goldilocks 
• The Little Red Hen 
• Jack and the Beanstalk 
• The Gingerbread Man 
• Three Little Pigs 
• Little Red Riding Hood 

Note: Additional bonus material is located in the appendix. This includes a complete literacy unit for Hansel and Gretel as well as interactive story writing elements for students who are interested in writing their own fables and fairy tales.