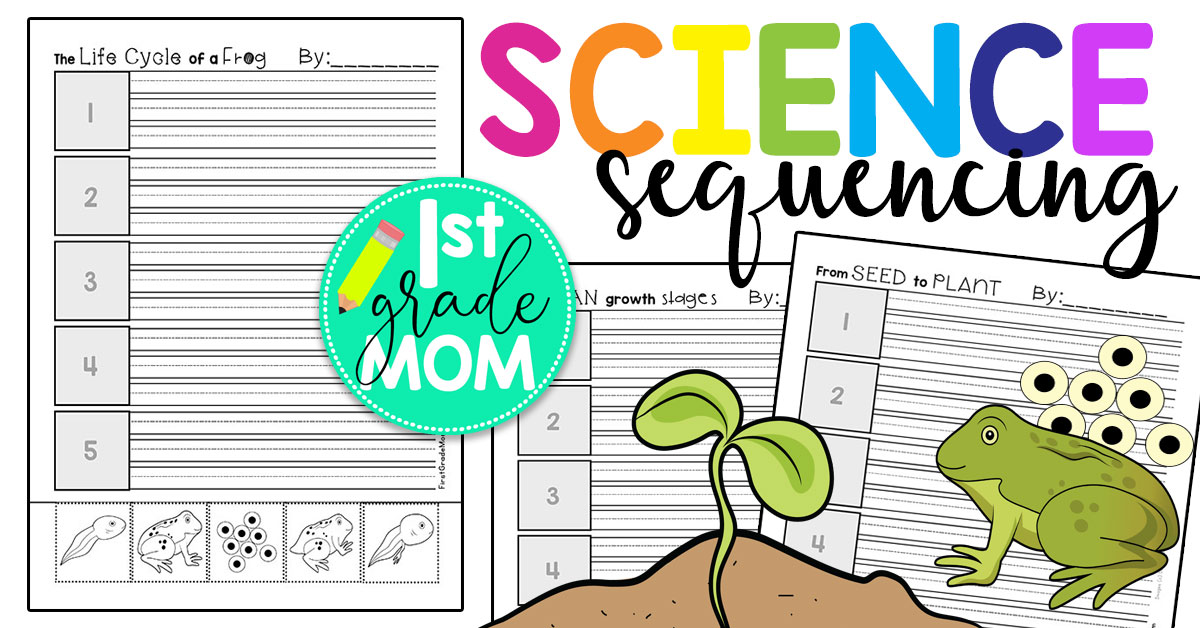 Now you can combine two subjects into one activity sheet with these free Science Sequencing Writing Prompts. Students cut out the pictures and paste them into the correct order. Next, students write step-by-step details to explain the changes occuring in each stage.
Provide students with transitional language prompts:
First, Next, Then, After That, Last, or Finally
First, Second, Third, Fourth, Fifth
Human Growth Stages
This is a simple cut and paste science sequencing activity for students to show the stages of human growth.