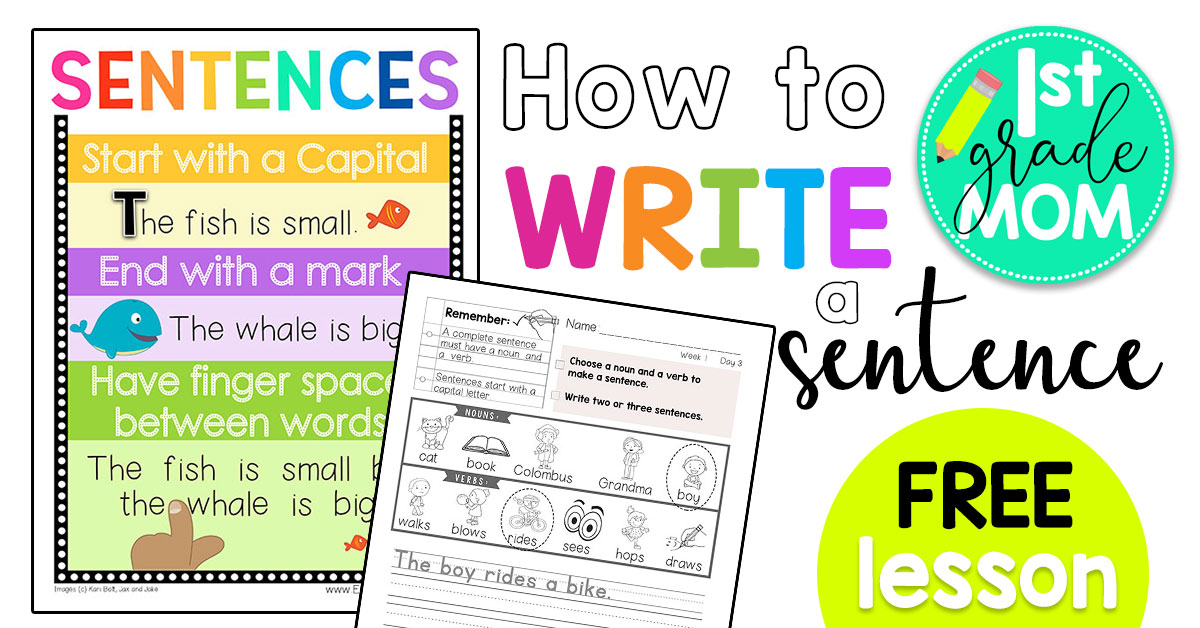 Writing a sentence is one of the first building blocks towards becoming a strong writer. The resources on this page will help your students become familiar with grammar and basic sentence structure.  For a complete 8-week program, be sure to try our How to Write a Sentence Pack. 
When you first start to teach students how to write a sentence, you'll want to focus on three main rules.  Use the following rules and the printable charts below to teach your student how to write a sentence.
Sentences start with a capital letter. If your student does not yet know the difference between lowercase and uppercase letters you'll want to review this first.
Sentences end with an ending mark.  It's also sufficient to say that sentences end with a period.  Then, later introduce alternative ending punctuation. 
Sentences have finger spaces between words.  Young students have a tendency to squish all their words together into one big long word.  To combat this tendency, introduce children to the technique of placing their finger directly after a word, then writing their next word to the right of their finger.  This will leave larger than necessary spacing, but will form a habit of leaving ample room between words as they write. Eventually, after practicing this skill, students will be able to visually determine an appropriate amount of spacing between words.
How to Write a Sentence Chart
This is a colorful chart you can hang in your classroom to remind children how to write a sentence. The chart reminds students that sentences must start with a capital letter, end with a mark, and have finger spaces in between the words.
How to Write a Sentence Lesson
Students use the nouns and verbs to create their own sentences. This is a sample lesson from our complete program below.